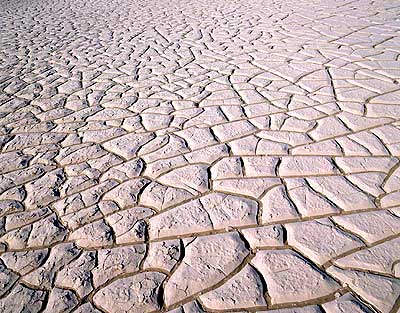 Use the information on pp. 424-425 to complete the following on the back of your Desertification Cause and Effect T-Chart. The assignment is worth 3 points per square, and 12 points total. It is due on your desk at the start of tomorrow's class period.
•
Divide the paper into four equal squares.
•
Use each square to draw and describe the following four steps which lead an area of land toward desertification.
•
Death of soil-conserving plants
•
Near total loss of water